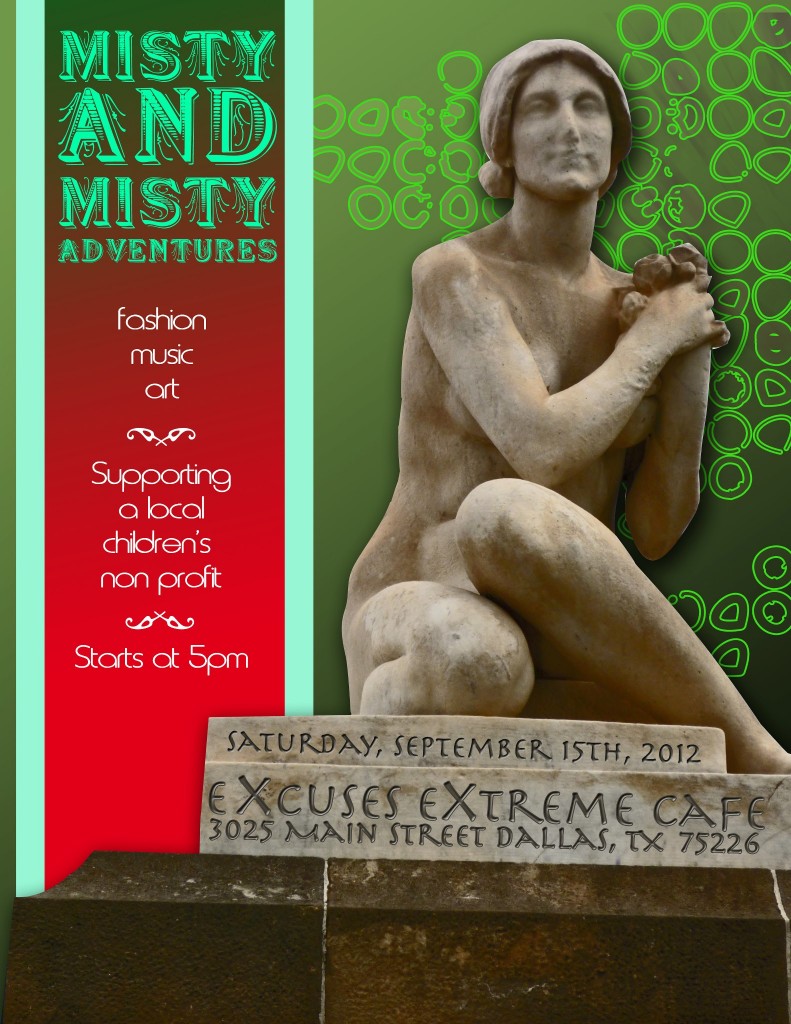 A Misty and Misty Adventure
Local creative minds Misty Hardin and Misty Moore come together for the first time to include you in a new adventure! Â September 15th, 2012 from 5PM to midnight shop inside the mind of a Misty!
Come inside eXcuses eXtreme Café (3025 Main Street, Dallas TX) for a delightful experience family friendly until 9PM. Afterwards, unwind and let loose with living statues and live DJs!
A door donation and raffle help a local Dallas school EPIC (Pizza) Cones $5,
a marvelous selection of art, jewelry and accessories for sale, a silent auction with feature pieces & a fashion show on the main stage. We are coming together to promote community values by supporting local art education, showcasing recycled, eco-friendly use of materials, and performance art. Come show your support!